Wrap It Up!
by our trainer Zella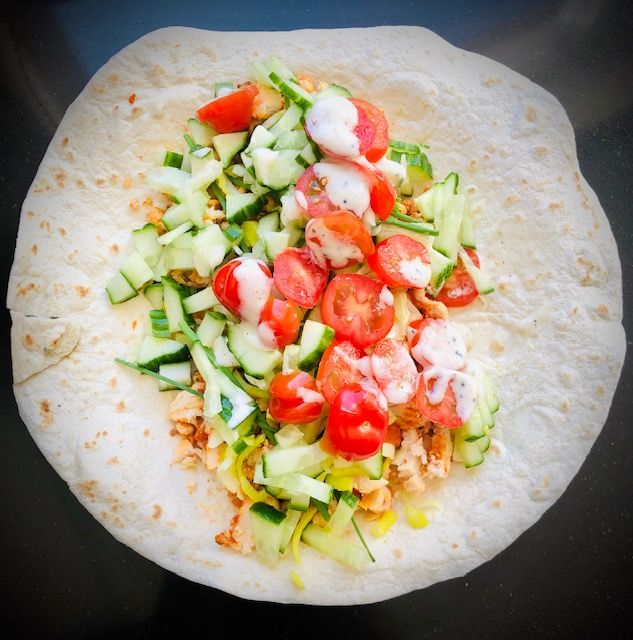 Sometimes things go a little different in a day then you've planned for. Like today, I just got too caught up going back and forth between my own work and helping the kids with their homework. By the time I was done it was already past lunch time and I was HUNGRY!
I planned on trying out a new healthy lunch recipe but realized that was not going to happen today.

Time for Plan B (the backup plan).
First of all get a few things once a week that are easy to store and perfect to make a quick and healthy meal with.
A package of tortilla's (preferably whole wheat) and 2 packages of pre-cooked little slices of chicken can be (in my case) a total life saver.
Take 1 tortilla and heat it up in the microwave for about 20 seconds
Put half of the package of chicken (+/- 65 gr) on top
Add some chopped cucumber, tomatoes, lettuce, chives (or other veggies you like)
Add a bit of chili sauce (50%, low sugar) and/or low fat/low sugar yogurt or other type of similar dressing
And just…Wrap it up!
If you have some ideas on quick and healthy meals like this one, please share.
We would love to hear from you!
Zella van der Toorn Vrijthoff
Team Fitness USC Leiden